Every year in Australia, more than 1000 children and adolescents are diagnosed with cancer. Each week, three precious young lives are lost to cancer − more than any other disease. What's more, survivors of childhood cancer often suffer serious side effects, sometimes for the rest of their lives. At least two-thirds of survivors are significantly impacted later in life by the effects of treatment, including organ dysfunction, impaired fertility, and secondary cancers.
The Zero Childhood Cancer Program (ZERO) is changing this.
What is the Zero Childhood Cancer Program?
The Zero Childhood Cancer Program (ZERO) is a world-leading precision medicine program for children with cancer.
Led by Children's Cancer Institute and Kids Cancer Centre at Sydney Children's Hospital, Randwick, ZERO brings together leading clinicians and researchers around Australia and internationally, embracing research-driven clinical care to help achieve better outcomes for children with cancer, now and into the future.

The Zero Childhood Cancer Program is the epitome of research translated into clinical practice – true bench to bedside science."
- Professor Glenn Marshall AM
When a child is enrolled on ZERO, a sample of their cancer is sent to Children's Cancer Institute and ZERO partner organisations, where scientists analyse it at a molecular level, looking for clues about what is driving its growth, and how it might best be treated.
Where possible, the ZERO team uses advanced robotic technologies to identify which drug (or drugs) are most likely to be effective against that child's cancer, then tests these to see how they perform in laboratory models of disease.
The results of all this testing and analysis are then examined by an expert team of clinicians and scientists and a rapid report is issued to the doctor looking after each patient, highlighting the critical genetic features of the tumour that may influence diagnosis, prognosis and treatment strategies.
For high risk patients the results of all this analysis and testing are made available to an expert team of clinicians and scientists who – where possible – make treatment recommendations for that child, based on the genomic findings. This information is then provided to the child's oncologist, who takes responsibility for all treatment decisions and the child's care.
Research projects
As well as guiding the treatment of each participating child, ZERO is making a significant contribution to the global childhood cancer research effort. The comprehensive data being collected through ZERO is fueling a whole range of research projects. This research not only has the potential to help children taking part in ZERO, but to improve science's understanding of childhood cancer for the benefit of all.
Functional genomics is a vital bridge between molecular research done in the lab and the application of this research in clinical trials of children with cancer. In our functional genomics research, we are working to find new 'markers' of child cancer (for example, particular genetic mutations) and to understand how these can be used as therapeutic 'targets' (something that therapies can target). We are also investigating how the genetic profile of a child's cancer correlates with their response to the ZERO-recommended treatment. Through this, we can learn more about how to predict likely treatment responses.
There are many unanswered questions about why some children get cancer. By searching for changes in the DNA of children taking part in ZERO – both in their tumour cells and their healthy cells − we are building our understanding of genetic factors that affect the risk of developing cancer (cancer predisposition). As we learn more, it may become possible to identify children (and other family members) at risk of cancer, so their risk can be managed with ongoing cancer surveillance. To achieve this, more research is needed, both in terms of interpreting the vast amounts of genetic data being generated through ZERO, and determining how best to care for children diagnosed with a cancer predisposition syndrome and their families.
Immune-oncology involves the study and development of treatments that take advantage of the body's natural system to fight disease:the immune system. A current major gap limiting the use of such treatments in children with cancer is a lack of knowledge about the immune microenvironment of childhood cancers. Through the joint ZERO Peter MacCallum Cancer Centre Paediatric Immuno-Oncology program, we aim to generate the first comprehensive immune-profiling of child cancer, with the long term goal of giving more children access to potentially life-saving clinical trials of promising new immunotherapies.
Preclinical drug testing involves testing a child's cancer cells in the laboratory to see which drugs are most effective against them. Our research in this area centres on improving our methods for both in vitro drug testing (using robotics to test cells against hundreds of drugs – 'high throughput drug screening'), and in vivo drug testing (using living models of disease called 'patient-derived xenografts', PDX, or mouse avatars). In collaboration with disease experts around the country, we are establishing a preclinical library (collection) of child cancer cell lines and PDX models, which will be made available globally through online data sharing.
Liquid biopsy is a pioneering cancer sampling technique, which uses a simple blood test to provide a window into the tumour throughout a child's cancer journey, to obtain urgently needed information on treatment response and disease progression without the need for repeating more invasive procedures like surgery.
This test can identify the presence and level of circulating tumour cells and/or tumour DNA in blood to monitor and determine whether the child is responding well to treatment. This complex genetic information on the tumour allows clinicians to predict imminent relapse and guide subsequent treatment recommendations in real time.
Liquid biopsy enables researchers to analyse how cancer cells at relapse compare to those at diagnosis, providing invaluable information about tumour heterogeneity (the variety that exists within one cancer) and clonal evolution (how cancers change over time; for example, to develop resistance to treatment).
The ACRF Liquid Biopsy Program was launched in May 2022. Click here for more information about the Program.
Recent advances in developing new therapies for children with cancer are cause for optimism and an important source of hope for families. These include immunotherapies (therapies that harness the patient's immune system) and genomically or biomarker guided therapies (therapies chosen for a patient because they target specific genes, proteins, or other molecules thought to be driving that patient's cancer).  We are working to improve the usefulness of personalised medicine for children with cancer by opening and supporting genomically guided clinical trials that are coupled to ZERO's testing platform. We are also supporting the pioneering of a series of innovative trials to improve access to new treatment drugs for children taking part in ZERO.
There is an urgent need to improve access to new targeted drug treatments for children with cancer. We are working with our national clinical partners, policy makers, biotech and pharmaceutical companies to improve awareness of the drug access issue, and to help remove regulatory and process barriers to effective drug access for children with cancer. We have appointed a dedicated Drug Access Navigator for ZERO to ease the administrative burden of drug access on clinicians, and are developing a national register of children who accessing novel drugs, as well as a register of their side effects.
Psychosocial research is providing new insights into the challenges families of children with cancer face, from the time of diagnosis through to survivorship or bereavement. We are developing and evaluating resources for families who access precision medicine, as well as resources to support health professionals and scientists working on ZERO. We are investigating different perspectives on the experience of DNA sequencing at diagnosis, and analysing family communication about cancer-related genetic risk. Using the information being collected through ZERO, we are creating the world's largest and most comprehensive longitudinal dataset on the impact of childhood cancer precision medicine, both on families and health professionals.
Our public health research is aimed at understanding and helping overcome disparities in the Australian health system that impact the ability of every Australian child with cancer to benefit from precision medicine. In particular, we are working to facilitate equitable access for families from culturally and linguistically diverse, Indigenous, rural, remote, and socio-economically disadvantaged backgrounds. We are also developing communication aides and tools for education and informed consent, to ensure patients and families have a better understanding of precision medicine.
There are many policy challenges that need to be addressed for precision medicine to become the standard model of care for children with cancer. We are working towards demonstrating the cost effectiveness of early intervention through precision medicine at diagnosis, as well as family-based child cancer predisposition testing at diagnosis. We are also examining ethical, legal and social uncertainties associated with paediatric precision medicine, and exploring the challenges and opportunities of implementing child cancer precision medicine in the broader health system.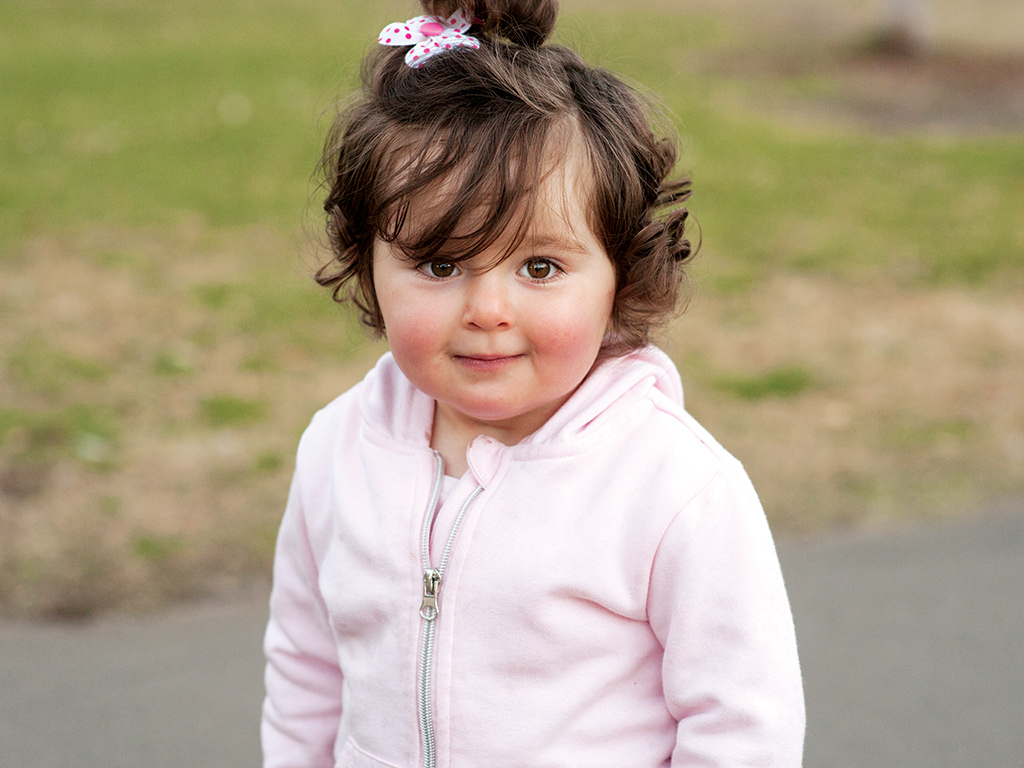 ZERO began in 2015 with a pilot study in NSW, during which the platform needed to create a comprehensive and integrated personalised medicine pipeline was set up and validated.
ZERO's first national precision medicine trial began in 2017, initially as a three-year trial, focusing on identifying new treatment options for children with high-risk cancers – those with less than 30% chance of survival. Children from all eight of Australia's children's hospitals were involved in the trial, which generated some truly remarkable results. Some children [like Ellie and Jack], who are alive today, would almost certainly have died had they not taken part in this trial. For other children [like Stella], it added precious months to their life.
Following the success of the first national clinical trial, thanks to support from the Australian Government's Medical Research Future Fund and the Minderoo Foundation's Collaborate Against Cancer Initiative, ZERO has entered a phase of expansion with the aim of becoming available to all children and young people (0-18 years) diagnosed with cancer in Australia−regardless of their cancer type or risk profile − by the end of 2023. With genomic analyses conducted at the time of diagnosis, the results may be considered by clinicians to inform each patient's care from the very beginning, potentially leading to a more specific diagnosis, prognosis and risk stratification, and in some cases, a refined treatment approach.
ZERO is constantly evolving, incorporating new knowledge and improved technologies and pipelines over time, with the aim of improving and increasing the contribution it is able to make to informing clinicians decision-making in the care of children with cancer. These enhancements – based on cutting-edge science like liquid biopsy, functional genomics and preclinical modelling, combined with specially designed data analytics − may not only lead to improved clinical outcomes, but will significantly expand our understanding of childhood cancer for the benefit of all.
Do you have a question about our work? For any enquiries please don't hesitate to contact us.